Richard Ira Bong
signed commemorative envelope
Top American ace of all time with 40 victories in WWII.
Tragically killed in August 6, 1945 in a P80.
Envelope postmarked May 28, 1945
signed by Bong as Major, Air Corps
$1995
SOLD

3 1/2" by 6 1/2"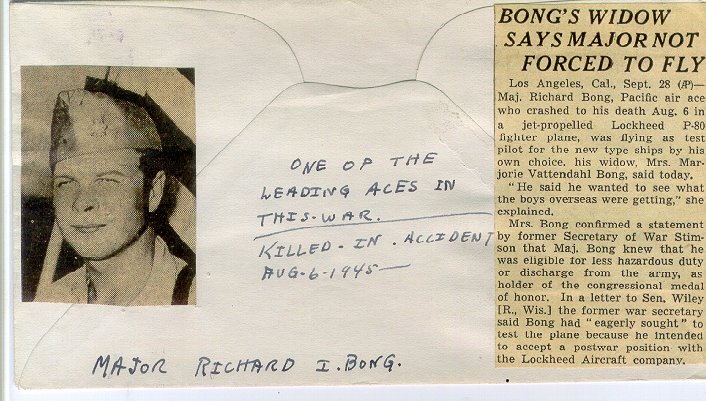 Original news paper article dated Sept 28 glued to back of envelope
along with a photo from the same article and some hand written info.
You can compare this Bong signature to others I have had in the past
Bong Document