Die Ritterkreuztrager Der Luftwaffe 1939-1945 Book
1966 1st Edition with English & German text.
These 1966 English editions are very hard to find.
The book was reprinted in German only in 1989 and I have
a few of those left also. See here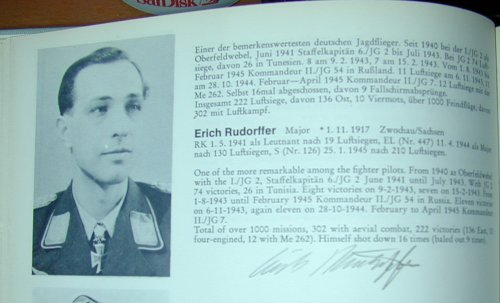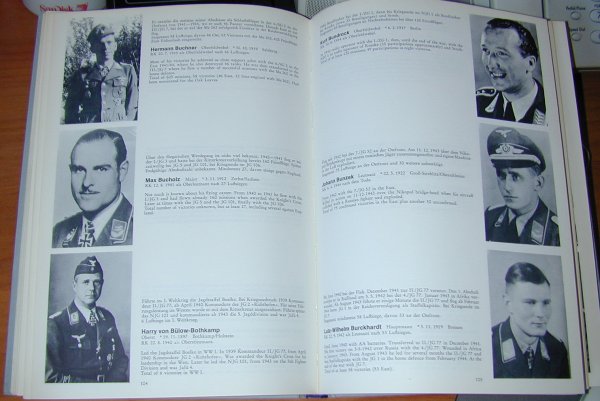 1966 1st editions in English. All signatures are in pencil next to their bio's.
Rare English 1966 1st edition in good condition no dust jacket $495 SOLD
Rare English 1966 1st edition with 7 signatures Good condition with tattered dust jacket. $795
Fantastic English/German Text Edition signed by Erich Hartmann, Gunther Rall and Gerhard Barkhorn. The top three scorers of the Luftwaffe with 928 air victories between them. This 1966 first edition in English/German text was signed by Hartmann, Rall and Barkhorn next to their profiles in the book. Rall and Hartmann date their entries 1981. Barkhorn died in January 6, 1983. Barkhorns signature is extremely rare especially wet signed in books Book and dustjacket are in near mint condition $1995 SOLD