Jimmy Doolittle Signed Book


1976 first Edition
$975
SOLD
signed by Jimmy Doolittle and Bill Downs. By Lowell Thomas & Edward Jablonski.
Published by Doubleday, 1976, very good condition hardback with a very good dust jacket gently read clean pages.Hard Cover.
First edition The book is beautifully inscribed by the J.H. Doolittle and WWII CBS War correspondent Bill Downs on the title page.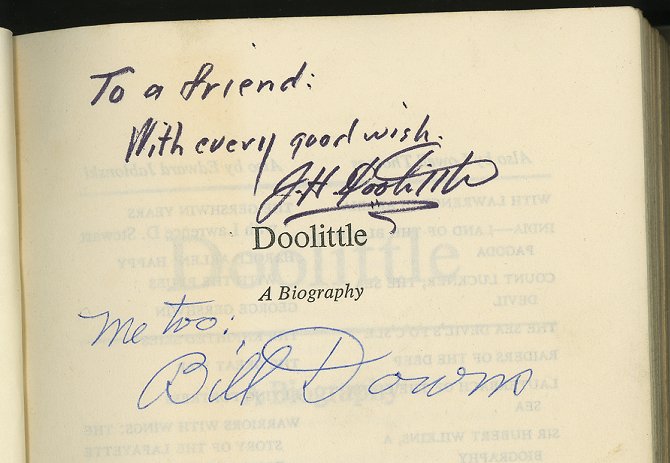 The inscription reads: "To a friend: With every good wish. J H. Doolittle" and also signed "Me too" by Bill Downs
Bill Downs was one of the original "Murrow Boys" and was a CBS reporter during WWII
Here is a 1945 era photo with Bill Downs standing next to Jimmy Doolittle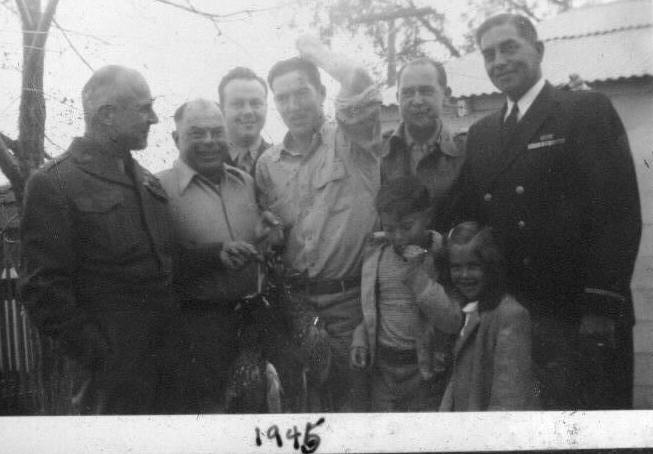 From left: James H. Doolittle, Bill Downs, unknown, Dale Nolta, others unknown
General James Harold "Jimmy" Doolittle USAF (December 14, 1896 – September 27, 1993) was an American aviation pioneer.
Doolittle served as a general in the United States Army Air Forces during the Second World War,
after first earning the Medal of Honor as commander of the Doolittle Raid while a lieutenant colonel.
Signed Books