Erich Hartmann
Wartime signed sports award for a young Staffel groundcrew member
Paul Klaps signed by Leutnant Höllers and Erich Hartmann
who at the time was Staffelführer 7./JG 52
and Deputy Gruppenkommandeur.
$795
SOLD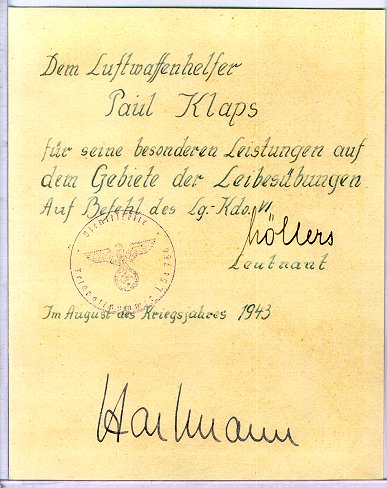 very rough translation;
The air force-helper
Paul Klaps
For his particular performances in calisthenics in Betehl of the Lg. -Kdo.11
In August of the year of war 1943

My best guess is this was some sort of inter squadron "mini olympics" to occupy the men
in the their hours of boredom.