Bernard Vechtel

Luftwaffe Ace with 108 victories - JG51 in Russia
His autograph is very rare. Group includes Original Wartime Pilots License, NSFK Logbook and his Shooting book.
$1750 SOLD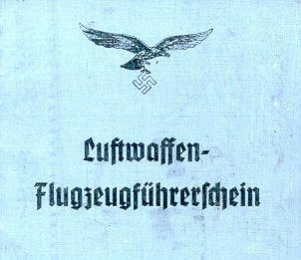 Luftwaffe Pilots License - cloth booklet measures 6" by 4 1/4"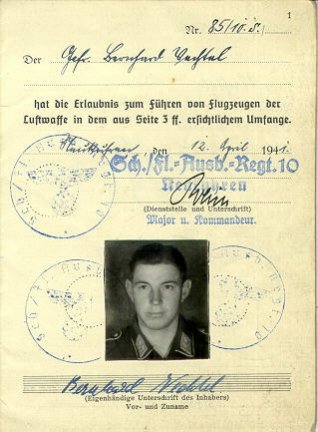 inside first page of pilots license - Vechtel's photo with his signature at top of page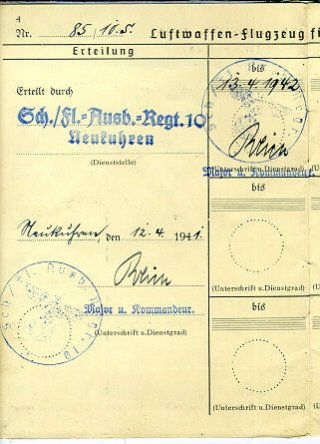 next page in pilots license booklet - dated 12.4.1941 and expires 13.4.1942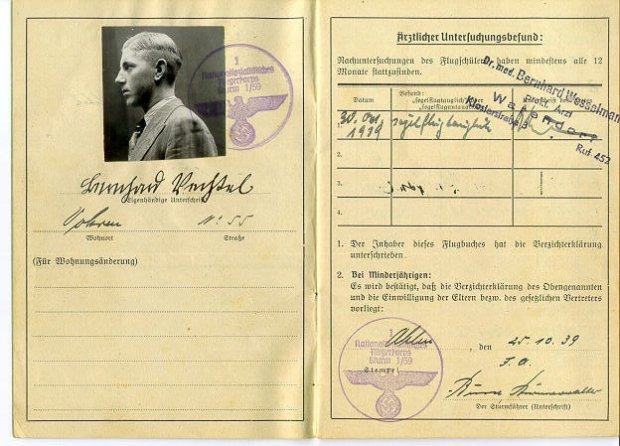 inside of his NSFK logbook his photo with his full signature 'Bernard Vechtel' below the photo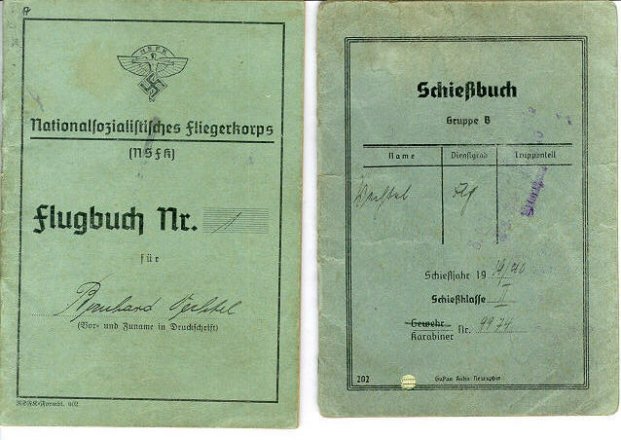 Above you see outside covers of both pamphlet books. On the Shooting book (Schiessbuch) he signs his last name
'Vechtel Flg.' (Flg. meaning Fleiger). On the Flugbuch (logbook) you see the name Bernard Vechtel but this was written by the person who prepared the book for him.

close up scan of Vechtel's signature on the Shooting book.